Initial D Coming to Blu-ray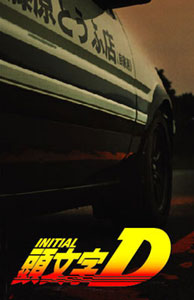 Initial D in HD, now that is something to look forward to for the D fans. Tai Seng, one of the biggest domestic distributors of Asian cinema on DVD just announced that they will be adopting Blu-ray as the next-gen format of the Hongkong blockbuster phenomenon Initial D. The Asian Cinema powerhouse made it clear that they will launch 'Initial D' on January 22, 2008.
Initial D a super-slick street-racing pic, based on a Nipponese manga series and set in Japan was made into a live-action spectacular back in 2005. It features a motorsport called "drifting" which is popular in Japan and some parts of the US. The success of the movie in Hong Kong and outside Asia helped inspire the movie hit sequel "The Fast and the Furious: Tokyo Drift" from Universal.