The Animation in this Video was All Made Using Photoshop
This video ad's animation for Method Cleaners, whether you believe it or not, was produced entirely in Photoshop.
Our original plan: traditional animation in flash, still art in illustrator. Boy did that change. As we went through look development, everyone was feeling the wonkier hand drawn feel. Goodbye Illustrator. As we talked through the pipeline process with our new animator buddy Ben, he suggests "just do it ALL in Photoshop". With a flurry of keystrokes, the animation timeline was opened, and we were animating… right there… all in one program. ZOMG.

It was a little slow at first, and the PS timeline is super NOT intuitive. But once you get over the obvious missing features, its pretty sweet. It definitely simplified our lives.

Not to spoil any secrets here, but we're not doing anything particularly fancy in this project. The puppet tool was our greatest ally. As an extra bit of stylistic whiz bang (mostly to hide our limitations), we created a "2line" asset for every piece of art that was to be animating.

That means, tracing every piece of flat work twice so there's a little bit of wobble in the line work. We held these alternating drawings on 4's so it didn't get too flashy. As we animated our parent/puppet tool rigs, we de-smoothed the animation so it held on 2's to give it more of a limited animation look and feel.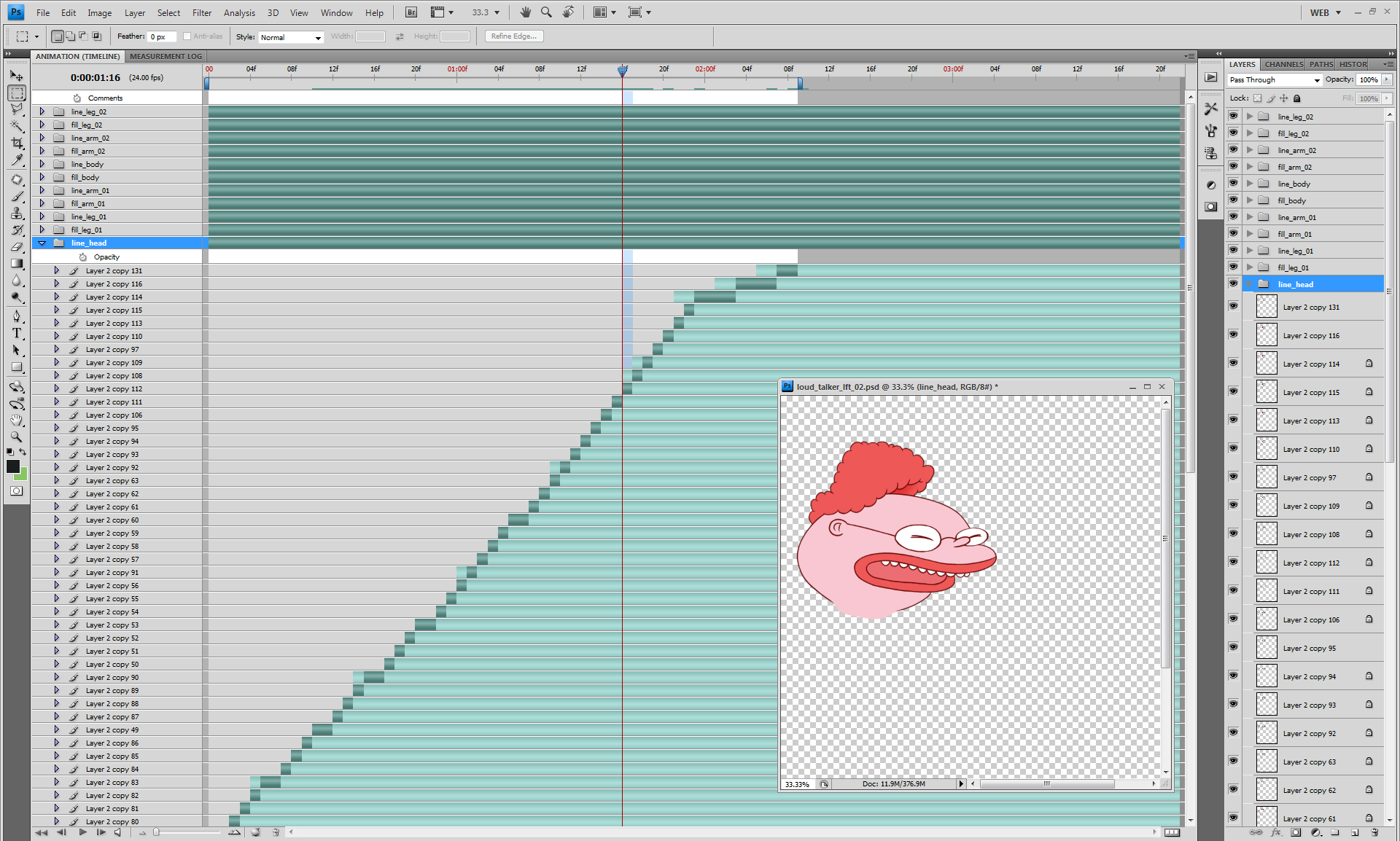 If you want to read more about the making (Story Board, Workflow and loads of Photos) of this commercial, head over to ThreeLeggedLegs.